So, you're thinking about off-roading but you don't know where to start.
Perhaps you're unsure as to what type of vehicle you should use to drive off-road, or maybe you're just too overwhelmed with the number of options to choose from upon browsing the web.
You might also be wondering if the car you have sitting in your garage is good enough for off-roading.
6 Mistakes People Make While Buying Off-Roading Vehicle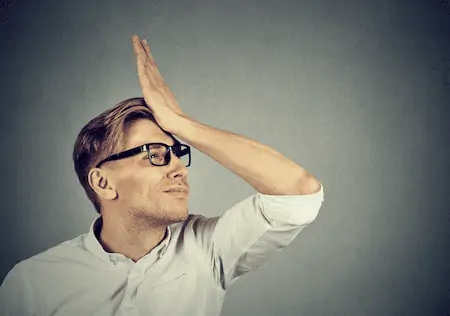 To make it easier for you, we've listed the worst mistakes you need to avoid during the purchasing process.
#1. Buying The Wrong Type Of Off-Road Vehicle
One of the most common and worst mistakes that you can make when it comes to purchasing an off-road vehicle is buying the wrong one.
This happens to people who don't take the time to research the type of off-road vehicles that are sold today. A lot of people just buy a new off-road vehicle only to discover that it's not suitable for the things they had in mind!
For example, you're looking to buy a 4WD vehicle that's capable of taking on the toughest off-road adventures imaginable, but what you bought was an SUV that's only suitable for daily commute for your family.
Buying the wrong type of vehicle can lead to costly modifications especially if you want to modify your brand new 4WD vehicle so you can use it for off-roading.
To avoid this mistake, hop over to this website to see the list of 4WD off-road vehicles that can take on the toughest terrains imaginable!
#2. Not Doing Your Research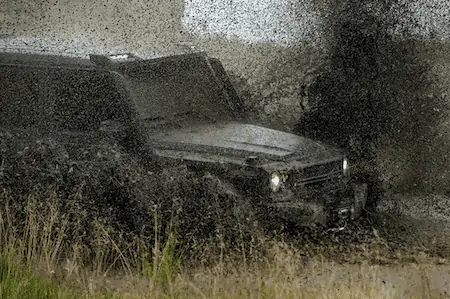 Not doing your research can lead to costly consequences when it comes to buying an off-road vehicle. Before you start shopping around, you should have an idea as to what you want to buy. You should gather information on what type of off-road vehicle is best for you.
You can do this by talking to some of your friends who own an off-road vehicle for ideas and recommendations. You should also browse the internet for what other people may suggest from online forums, reviews, and social media sites.
#3. Falling In Love With A Particular Off-Road Vehicle
When you're about to spend tens of thousands of dollars on an off-road vehicle, you shouldn't let your emotion rule over your decision.
Falling in love with a particular off-road model can blind you to much better alternatives. It can also cause you to skimp on doing thorough research for the vehicle's ratings, reviews, reliability, and pricing information.
Being infatuated with a single model can also leave you more susceptible to a sale agent's tactics to force you to pay more for it.
If you want to determine the best off-road vehicle for you without going over your budget, you should put your emotions aside and use your brain to think carefully.
Focus on researching, compare different models, and assess what you're looking for from an off-road vehicle.
#4. Buying Unnecessary Extras
Dealerships know that off-road vehicles always require modifications and accessories so, they can be more suitable for any terrain and provide a much better driving experience. As a result, they often try to sell you unnecessary extras to increase their profit.
You should never accept these unnecessary extras that can only add to your expenses. Off-road vehicles, nowadays, are already complete with features and amenities out of the factory.
So, there's no need for you to invest in modifications right away, especially if you're short on budget. The modifications and extras offered by dealerships are often more expensive than those you can buy from a third party.
#5. Skipping On Test Drive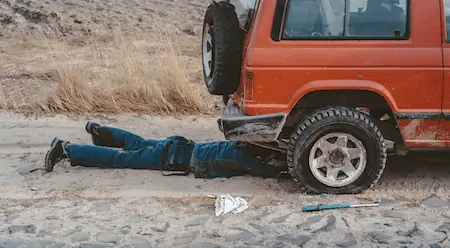 It's important to test drive a vehicle before purchasing it. It will help you decide whether it is comfortable to ride in and how it responds when driven off-road.
The test drive is one of the most important parts of the vehicle-buying process. This is why you should never skip it, especially if you're purchasing an off-road vehicle.
All off-road vehicles look good on brochures and magazines, especially if they come with high-quality photos. But you'll never know how a vehicle measures up to your expectations if you don't take it for a test drive. You don't want any surprises from your off-road vehicle after purchasing it, right?
It's really surprising to see a lot of people skipping test drives. This is a big mistake, especially if you consider the amount of money you're going to pay for your vehicle.
It can only lead to buyer's remorse. It's essential that you must take ample time to test drive an off-road vehicle before purchasing it.
#6. Skipping Vehicle Inspection
You should consider getting a pre-purchase inspection of the off-road vehicle you're considering buying, especially if it's used.
You should find a certified mechanic to check the vehicle and ensure that it's running properly and in good condition. The mechanic can also look for hidden issues, such as leaks or rust.
Getting a pre-purchase inspection is important, no matter what kind of vehicle you're purchasing, brand new or used. It allows you to know what you're getting into before you spend your hard-earned money on an off-road vehicle.
If there are some problems with it, the inspection is going to give you a proper assessment of what needs to be repaired. In addition to that, it allows you to discuss the problems with the seller or car dealer.
If you decided to purchase a used off-road vehicle, then getting an inspection is a must. An inspection can give you an idea of what parts need to be repaired and how much it'll cost you.
This is also a critical factor when buying a used vehicle as you can use it as leverage to negotiate the lower price.
Final Thoughts
You should dedicate an ample amount of time when you buy an off-road vehicle that suits your likes and needs. By doing so, your time and money will be well spent.
If you keep in mind the things mentioned above, you'll eventually get to purchase an off-road vehicle that you'll never regret and that'll last you for years to come.