You can have the strongest and most durable winch on your truck, but you will suffer if your winch rope isn't on par.
That's right; the perfect winch rope is essential if you're acquainted with towing or off-roading regularly.
Even if you don't need them regularly, it's always best to go for the top-of-the-line winch ropes to avoid accidents.
That's why we've brought together some of the top choices to help you find the best synthetic winch rope.
Each of these winch rope choices is equipped with heavy-duty synthetic fiber that gives them an edge. You can tow vehicles weighing thousands of pounds with these ropes.
Some of them can even hold their own against UV rays or chemical corrosives. So check out the features in our guide and figure out which one you should go for.
Benefits of Synthetic Winch Rope
Before you head right into the reviews of our top choices, here's an overview of all the benefits of synthetic ropes.
Using Synthetic ropes has gotten popular because of the strength that they provide.
They usually offer 30-90% higher breaking strengths compared to the steel variants. Because of this, you can use them with more efficiency with the smaller lines.
Unlike the other alternatives, synthetic ropes don't store energy when they are used. Some other choices may gain a ton of kinetic energy and go flying if the rope happens to split.
So, you can save yourself from the immediate whiplash concerns if you're using synthetic ropes.
Lastly, synthetic ones are much lighter compared to steel equivalents. You can actually expect them to be around 80% lighter, which is pretty awesome. The steel ones will also occupy a ton of weight on your truck.
But if you switch to synthetic, you're automatically shaving off a lot of weight from your vehicle. So that's a lot of pounds shaved off from the vehicle you're carrying it in.
10 Best Synthetic Winch Rope Reviews
Now that you know about the benefits of synthetic ropes, let's get straight into the reviews.
#1. X-BULL Dyneema
Let's start this list off with the best choice on the market. This is a top seller for a reason. And, we're going to be getting into the reason in a bit.
X-BULL has never failed to impress when it comes to their winch hardware. And this one is no different. Before we get into the features, let's talk about the customization options.
You can get this rope in three different colors: blue, gray, and orange. So, you can pick any one of these and keep it in the back of your truck.
The synthetic rope comes with a 3/8-inch diameter which is wide enough for almost all purposes.
X-BULL uses their proprietary synthetic fiber in these ropes, so you won't get a comparable item built as closely as this.
If you're wondering what's so good about this rope, it's definitely lightweight. That's right, the lighter weight compared to its competitors is what gives this the edge.
You can expect a massive breaking strength of around 23800 lbs.
Another great thing about this one is that it can float on water. You won't need to rotate or stretch it to some extent for it to do that. Now that's impressive!
If you're counting strands, this one from X-BULL comes with 12 fine strands. Don't worry about them getting damaged, as the outer layer is covered with a black protective sleeve.
You also get a red protective sleeve on the center, so that's double-sided protection if you actually think about it.
This red sleeve also acts as an indicator to determine the safe range of the line when it's pulled out.
If you're worried about environmental damage, rest assured that the rope can effectively provide you with decent UV resistance.
You can also be assured that you won't find any fine abrasions due to the abrasion resistance.
On top of everything, this rope is extremely easy to clean compared to its counterparts. You don't have to worry about the rope kinking anytime soon.
#2. Offroading Gear Synthetic Rope
Coming in second place is this fine rope from Offroading Gear.
They've already made a fine name for themselves in the towing hardware industry, and they're getting more famous. This rope doesn't fail to live up to the reputation.
Although you don't get any color choices like the first option on our list, the color that it comes with should go pretty well with any setting.
Offroading Gear makes some pretty amazing hardware, and this one is no different. You can use this to tow SUVs and Trucks quite easily.
If you're worried about the contents of the box, you should be delighted to find out that the entire package comes with a shackle and a stopper along with the rope.
All the contents are heavy-duty, and you can expect the best resistance from the rubber stopper.
Each of the ropes comes with a terminal end on one side while a spliced eye on the other end.
If your winch doesn't need the terminal end, it can easily be removed to your convenience.
Are you worried about the protection of the rope?
Don't fret because the protective sleeve is durable enough to keep the rope safe. It's heavy-duty, and you can save your rope from over-heating, fraying, or any sort of slippage.
The best part about the rope is probably the universal fit. That's right; you can expect this rope to work with different winches of SUVs, trucks, UTV's and ATVs.
Some of the manufacturer-specific ones include SmittyBilt, ARB, and Power Winch. When you're off-roading, you would want the line to be light in weight.
But you wouldn't want it to compromise the heavy-duty build, would you? Well, with this rope from Offroading Gear, you wouldn't have to compromise that.
You can handle this rope quite quickly, and it certainly won't jump on you to cause any accidents. It's even quite easy to retract it back to the original state.
If you're looking for the perfect replacement for a steel cable, this might just be it.
#3. ORCISH Synthetic Winch Rope
Here's one from ORCISH, a brand not many people would be familiar with. That's because they're quite new in the game.
But that doesn't mean they're bad. In fact, their hardware products actually have a tone of edges. And this one is one of their top sellers.
Before we move onto the detailed features, let's talk about options. We've all wanted to stick to a particular color theme for things.
And ORCISH allows you to do just that! You can pick from three different colors, namely, black, gray, and blue.
The diameter of the rope is the pretty standard 3/8inch, which is enough to tow heavier vehicles.
You can also expect to see a protective sleeve around the rope. The other included component is the D-ring for the winches.
If you're concerned about the heat resistance, don't be! That's because the included 3m Red heat guard can offer a ton of resistance.
You won't have to worry about this one fraying or snapping from excessive heat because of this guard.
Don't worry about compatibility, as this one supports most trucks, KFI, Ramsey, UTV, ATV, and boats. Also, you can try it out on different vehicles to see if it fits.
You won't have to worry about this rope eating up a lot of weight on the bed of your truck. That's because the lightweight of the rope makes it extremely easy to carry around.
This rope will also float on water with minimal effort. Don't worry about any big stretches; this one also promises non-rotations.
There's still this chance of wear and chafes for the strongest of ropes, right? That's why ORCISH has included the rock guard that's also removable.
This guard surprisingly adds a ton of resistance and a whole new layer of protection.
#4. FieryRed Rope
Here's a synthetic rope from FieryRed that doesn't even come in the red color.
Jokes apart, the brand has been doing quite well, and you can expect this rope to hold its own against the top choices on the list.
Before heading into the details, let's talk about the color choices. Although you can't get the "Fiery Red" colored finish, you still have two great choices. Choose from black or orange colors.
If you're counting strands, this rope comes with 12 fine strands as standard.
You can observe that they are braided like super tough nylon, and you will see that the components are quite resistant to different elements.
Whether you want water, UV, moisture, rust, or corrosion resistance, this rope from FieryRed will offer it all. You can expect a miraculous breaking capacity of around 8200 lbs.
If you're on the hunt for a reliable and tensile synthetic rope, look no further. You can expect this to be a lot more tensile than the steel counterparts.
That's because you won't have to deal with any kinetic energy when the rope is being used. This can automatically guarantee you a ton of reliability when you're using it.
Winches come with different specifications. That's why a winch rope needs to be versatile to accommodate all the winches. If you're looking for the perfect candidate for your heavy 4×4, then this rope should be ideal.
Don't worry about the dyeing fading anytime soon. That's because it's pretty much fade-proof, and you can expect the metallic black color to add a slight dash of aggressiveness.
If you're looking for a rope that's resistant to chemical corrosions and UV, then this should be a great choice. Even the durable loop of this rope is resistant to scratches and rust.
#5. WARN Spydura
Coming in at 5th place is this awesome rope kit from WARN.
You might not have heard about them before, but they're gradually climbing the ladder, and you might see them among the top guns in a couple of years.
So, let's talk about the different features that this one from WARN has to offer.
Firstly, let's talk about the different options that you can choose from. You might be surprised to find out that you can get this in two prescribed lengths.
That's right! You can either go for the 80-inches one or opt for the longer 100-inches rope. The Spydura is WARN's ultimate flagship when it comes to rope hardware that they produce.
It's lighter, and you can handle it far easier than the conventional wired lines. If you're looking for a unique construction that boasts high molecular weight, then this one might just be it.
You can also expect a fine polyethylene material used in its construction. It's definitely as synthetic as it can get.
So, if you're on the hunt for an excellent rope with tensile strength and high abrasion resistance, then this one should go a long way.
If you're worried about any weak coatings on the non-branded ones, then you shouldn't worry at all about this one.
That's because this one comes with a black urethane coating. This would eventually add an additional layer of chemical and UV resistance.
The components in the box include everything that you'll need for the best towing experience. The kit includes the rope, a hook, a hook strap, and the ballistic nylon sliding sleeve.
If you're looking to use it roughly for around winches with 10000 lbs. pull ratings, then this should be a fine choice.
#6. FieryRed Rope with Protective Sleeve
Well, what do we have here? Another entry from FieryRed. So, you can basically guess that this brand isn't fooling around when it comes to quality.
That's right, just like the other one from FieryRed, this one puts up quite a fight against the top choices.
Let's talk about the options that you get to choose from first. You can opt for the black or orange-colored finishes for this rope, and all of them come in 100-inch length.
Since different winches come with different pound ratings, it's important to put a high ceiling.
That's why FieryRed tried to make this suitable for 9000-23809 lbs. So, you can rest assured that this winch would be perfect for your SUVs.
Higher breaking capacities are what sets the top choices apart from the cheaper non-branded options.
With the high rated 23809 lbs. breaking capacity, you shouldn't have to worry about this one suffering from the hardest of towing situations.
If you're on the hunt for a safe rope that's also comparatively affordable, you really don't have a ton of options. This fact alone sets this FieryRed winch apart from the competition.
Safety is a prime concern for most ropes. And the buildup of kinetic energy for different steel winches makes them quite dangerous.
Well, you can rest assured that this winch doesn't store any kinetic energy at all. The best part about this rope is probably the fact that it's completely repairable and tensile.
You can repair them on the spot with enough practice. If you're familiar with the proper braiding techniques, then the repairing process should seem quite easy for you.
Another good thing about this one is certainly the presence of chemical corrosion resistance and UV resistance. You can also rest assured that this one has a layer of protection against abrasions.
#7. Ayleid Synthetic Rope
Here's another brand that's been climbing the ladder in a pretty low-key manner.
That's right! You probably haven't heard about them, but their hardware is quite impressive. And this rope from Ayleid might impress you too.
Firstly, this rope can be bought in three different colored finishes. You can choose from the black, gray, and orange colors, and all of them come with the 100-inch rope.
People tend to doubt the sturdiness of synthetic options when it comes to ropes. But they also sometimes opt for the cheaper variants on the market.
If you invest in a brand that's getting some growing popularity, you might find yourself with the correct choices.
This one, in particular, comes with heavy-duty synthetic fiber. If you're concerned about the extreme temperatures, just know that this one is workable at below 20 degrees C; now that's impressive!
You also get a stainless-steel tube thimble which too is heavy-duty.
So, this can protect the eye quite well. If compatibility is the concern, you shouldn't fret as this one is compatible with most trucks, SUVs, UTVs, and ATVs. Heck, you can even trust this with your boat.
If you're interested in the breaking capacity, this one comes with a whopping 25000 lbs. breaking capacity. Now that's pretty awesome for what you get.
Other exclusive features include a 3m heat guard that adds an additional layer of protection against heat. So, you shouldn't worry about the rope heating up and tearing apart due to high heat.
This rope is quite easy to handle, and you can even watch this float on water. That's right; you don't have to dive in deep to find it if it gets disconnected.
#8. YaeKoo Rope
This list is full of new contenders for the throne. And here's another one. YaeKoo is a special contender, and it's fine if you haven't heard about them.
But they have the potential to rise to the top in a couple of years. This rope is one of their bestsellers for a reason.
Before we dive right into the details, let's talk a bit about the options. Firstly, you can't really customize the actual black color of the rope itself.
You can only choose from two different colors of the Hawse Fairlead. The two colors are black and red.
What you'll get in the package along with the rope are an anchor chain guide and a hoist hook. These two should come in quite handy when you're working with the rope.
The best part about this rope is the addition of the rugged aluminum anchor chain hawser. It comes with a 10" bolt pattern, and it's perfectly designed to work with ropes.
You can also take advantage of this rope to prevent excessive heat transfer and protect it from excessive wear.
There seems to be a lot of concern when it comes to the kinking, splitting, or curling of synthetic ropes. But this usually happens with the cheaper and non-branded alternatives.
You shouldn't have to worry about these if you're using the rope from YaeKoo. This rope is quite protected from sharp objects and abrasions from rocks.
If you're concerned about the compatibility, rest assured that this rope will be compatible with most winches from different vehicles. Try this out with ATVs, UTVs, and SUVs.
Another great thing about this rope is it's lightweight. It's light enough to float on water too.
#9. QIQU Synthetic Winch Cable
Here's a glance at another low-key brand that's pretty up and coming. QIQU hasn't been on the radar for the more famous winch enthusiasts, but it definitely should be.
This one, in particular, works wonders as an extension of a rope.
Just like the other ones on the list, we'll start with the options and customizations. As for this one, you can opt for one of two colors. The two colors are gray and orange.
If you pair this extension line with a QIQU shackle and rope, you can whip up a pretty solid mechanism ready for all the heavy-duty stuff you throw at it.
The combination can become the strongest in this list even, but you do have to pay the extra. Without all the added accessories, this one is a basic car tow rope.
You can't get any more basic than this. It's perfectly resistant to abrasions, and you can expect both ends to be covered with an added layer of protective sleeves.
This rope is perfectly made with the standard UHMWPE fiber, which is being used in the top-of-the-line choices when it comes to ropes.
The diameter is also the standard 3/8 inches, which is pretty much all you'll need. If you're concerned about the breaking capacity, then the 15000 lbs. might surprise you.
This rope is certain to help you during different recovery situations. Pairing this up with the best winch ropes will not only give you flexibility, but you can also get the best of all worlds in that package.
#10. ALL-TOP Synthetic Rope
This is definitely a way to end this list with a banger. ALL-TOP certainly brings all the top products, as the name suggests, and this rope kit is no different.
You just might be impressed with the capabilities of this thing. So, stay tuned.
When it comes to customization, you can't really choose from different colors. But the functionality aspect is truly alluring with this one.
That's right! You can get this rope in 3 three different sizes. Each of the sizes even has different diameters too. So be sure to pick the right one for you.
Just like the top guns in this list, the 12 strands braided cable is top of the line. You can expect super high molecular weight from this rope.
Yes, it's built with the same UHMWPE synthetic fiber that all the bigger brands use. The winch hook that comes attached to this mechanism is forged with steel.
You can expect that to last quite a while because it had been hardened with heat. This one provides miraculous 35500 lbs. of breaking capacity, which is truly impressive.
Another great thing about this rope is the fact that its surface is treated well with different advanced E-coatings.
There's also a layer of extra powder coatings which should formidably increase the durability of the rope.
If you're concerned about what's in the box, you should be delighted to know that you get a forged hook, a bold rope, a 5ft protective sliding sleeve, and a pull strap.
This is the real deal if you're looking to upgrade from the conventional steel ropes. It's definitely a lot lighter, but you also get added benefits.
When it comes to compatibility, you can expect this rope to be compatible with different SUVs, ATVs, and UTVs. Most winch mechanisms should be consistent with this rope from ALL-TOP.
Things to Consider Before Buying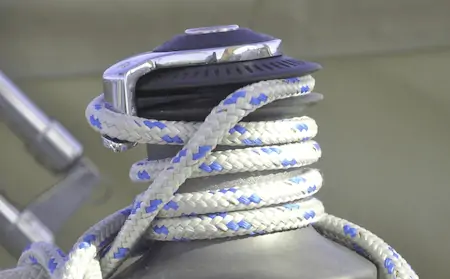 With the reviews out of the way, you should move onto your purchase, right?
Wrong! You have to analyze the different factors before buying first!
So, let's do that in this section.
Material
The first thing you should consider before whipping out tons of cash for these ropes is the materials.
Well, all the ropes on our list are made from durable materials, but some are definitely better than others.
Some commonly used synthetic fiber materials include fiber, polyurethane, and nylon. A lot of manufacturers even use a combination of materials to make the perfect blend.
Breaking Strength
Breaking strength refers to the force needed to make the cable snap. So, if you know about the breaking strength of a rope, you can gain an idea of how much force you can actually use on it.
Maintenance
Most synthetic ropes require minimal maintenance. You can get by just fine by cleaning the rope once in a couple of weeks. But the preventive measures are more important in this case.
Keeping the synthetic ropes out in the sun isn't too good for the ropes. They will deteriorate, dry up, and snap if kept in the sun for a long time. So, keep them in the shades if you can.
Length
This typically depends on what you're going to be using the rope for. Most of them come with the traditional 50ft length.
If you want to opt for bigger ones, be my guest. You can also opt for an extension too.
Color
The color is important in some cases. Imagine you're out with your SUV at night. A brightly colored rope would be the best choice in this case.
If you know that you wouldn't be using them at night, just pick any color you want.
Types of Winch Ropes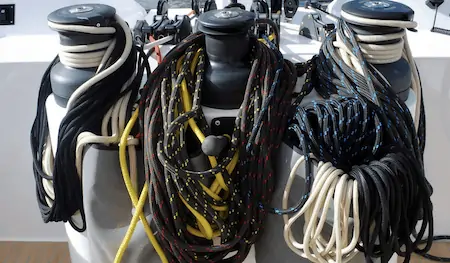 This section would give you a brief overview of the different types of ropes available on the market.
You can probably gain a bit more idea here about why the synthetic ones could be superior for your use.
Synthetic
Let's start off with arguably the best choice in the market right now. Synthetic ropes are made from different synthetic materials in big factories.
And the combination of the materials might be different for different brands. The usual materials used are nylon, polyurethane, and metal wires.
Cable
Cable winches have been quite popular too. The durable construction is what makes them rugged. Some of them are even constructed with aircraft-grade materials.
But you can also expect them to be a lot more expensive than the alternatives. You can expect these cables to resist water better than the others.
Steel
Steel ropes are the most conventional choices that you'll come across; they've been around for decades. You've probably seen them in many places already.
They are pretty durable and heavy. So, if the added weight isn't a concern for you, you can check these out too.
Cable Rope vs. Synthetic Rope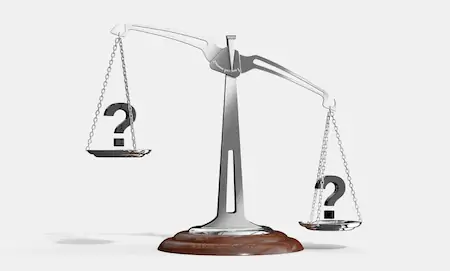 Here's a short overview of why you should opt for a synthetic rope instead of a cable rope. We'll be discussing a few of the major factors that differentiate them.
Heat
An important thing to compare between cable and synthetic ropes is the heat. Cable ropes fair far better when it comes to letting heat escape from the winch drums.
Alternatively, synthetic ropes need a bit longer to cool down.
Weight
Weight is another concern when it comes to cable ropes. They weigh significantly more than their synthetic counterparts.
Even though the cable ropes are cheaper, you can't find any lighter alternative, which is a bummer.
Maintenance
You need to cover up the synthetic ropes when you're using them directly under the sun. Too much exposure to the sun can affect the internal integrity of the rope, causing it to dry out.
But cable ropes also need additional maintenance. You need to make sure you're cleaning them regularly. Cable ropes develop kinks and rust a lot faster too.
So, if you want to avoid these, you can opt for synthetic ropes.
Steel vs. Synthetic Rope
Just like we've already talked about the difference between synthetic and steel ropes in the buying guide section, we're going to be going into the details here.
So, you should figure out why opting for a synthetic rope should be the better choice if you're in need of a winch rope for regular use.
Weather Resistance
You can expect great weather resistance from both the steel and synthetic ropes. Water shouldn't damage either of the two. But when it comes to UV rays, the steel ropes offer way better resistance.
Again, when you're dealing with extreme temperatures, the steel rope offers more durability against sunlight.
Tensile Strength
When it comes to strength, you can automatically assume that the steel ropes would outperform the synthetic counterparts.
But you should be careful while using the steel ropes. They tend to generate and store a lot of kinetic energy, which is enough to put a dent on you if there's an accident.
Synthetic ropes can't hold kinetic energy on the other end of the spectrum, so you should feel a lot safer around these ropes.
Weight
You can again assume that the weight of a steel rope is a lot more than any synthetic rope. So, you don't really have an option if you truly want that lightweight experience.
Cost
Synthetic ropes are modern, and they do take a comparatively longer process to be made.
So, they tend to be on the pricier side. But if the benefits are lucrative enough for you, you can make the best use of these.
Frequently Asked Questions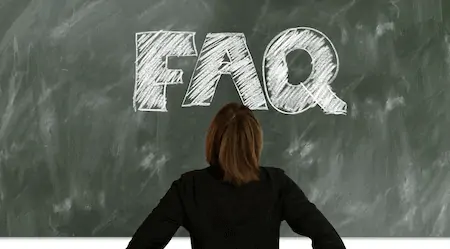 Do I need to maintain these synthetic ropes?
Well, they don't often need a ton of maintenance like the heavier alternatives. But the usual cleaning is recommended for all ropes. There are also a few preventive measures that you should go by.
If you're keeping the synthetic rope out in the sun, there's always a chance that it might dry out. So, keep it in the shades and store it in a proper place to avoid additional costs.
What're these synthetic ropes made of?
Well, all of them aren't made out of the same material. Different brands might prioritize using different materials.
Some of them might even use a proportionate combination of polyurethane, nylon, metal wires, and other plastics.
Are these easy to install?
Yes, ropes are pretty easy to install, and you can get it done in a few minutes. If you already have the steel rope attached, remove it first.
Then put the eyelet through the locking mechanism and wind it around the drum. Your rope should be ready to unwind in time of need.
Are these synthetic ropes worth it?
Yes. The lighter weight can come in handy a lot of times if you winch regularly. They are also pretty easy to handle, and you don't have to worry about them jumping on you like the conventional steel ropes.
How long will the ropes last?
Well, it's definitely a long-term investment if you weren't aware. A rope from a good brand that has high ratings might even last you 5-6 years if you're good with maintenance.
But if you regularly put it through some rough spots, the lifetime does tend to reduce a bit.
Final Words
Whether you opt for the first or the last choice on the list, you shouldn't be disappointed. All of them are perfect for towing cars, SUVs, and even boats.
If your vehicle comes with a compatible winch mechanism, you can't go wrong with any of these choices. So, pick the best synthetic winch rope for you!