So, you have already decided to buy a "trap savior" for your 4 wheeler and ended up here looking for the considerable factors before buying a winch! Am I reading your mind? Not really!
Buying a winch is almost a mandatory requirement if you happen to drive off-roads frequently where your vehicle can get stuck easily into some trap.
But, since the market is flooded with options, which one to rely on? And what are the background factors you should never miss knowing before investing your bucks on one of them?
Well, to answer all these questions in detail, we have come up with this winch buying guide to help you pick up the suitable one for your needs.
13 Things To Look For Before Buying a Winch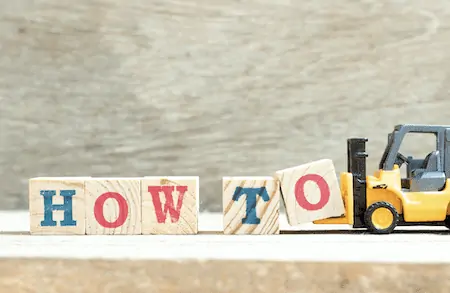 Before you hit the market to buy a winch or order one online, some background thoughts that may keep shifting your decision-making process. To fix what you actually need, you have to go through this buying guide carefully.
So, let's roll!
#1. Types of Winches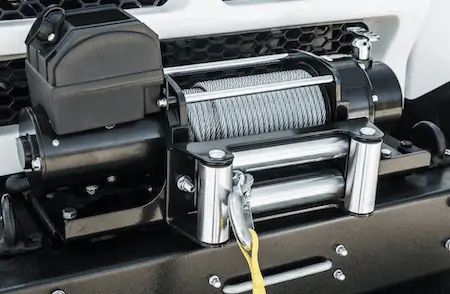 The very first thing that may pop up in your head is what type of winch you should buy. There are basically two types of winches: Electric and Hydraulic.
Electric winches are the widely used type and they are powered by the electrical system and vehicle battery. You can easily install them in your vehicle without much effort and they typically come with higher winding speed.
This type of winch works on the remote control system and that's what makes it easier to operate. On top of that, you can maintain a safe distance from the winch and your vehicle too because of this remote control feature.
However, electric truck winches require a great amount of power from the electrical system of your vehicle. So, you need to make sure that your car got enough power for the operation of using electric winches.
You have to also remember that these winches can be overheated if you use them for longer periods. If you need to use your winch for longer periods, or even a whole day long, then it's better to go for hydraulic winches.
This type of winch actually runs on a steering pump and vehicle power. Compared to electric ones, hydraulic winches don't get affected by water or low battery problems.
That's the reason, this type of winch is mostly used in areas where it's full of mud and water. But again, hydraulic winches require extra plumbing and hydraulic lines.
So, depending on your vehicle type and mounting application, you would require a specific type of hydraulic winch.
#2. Winching Capacity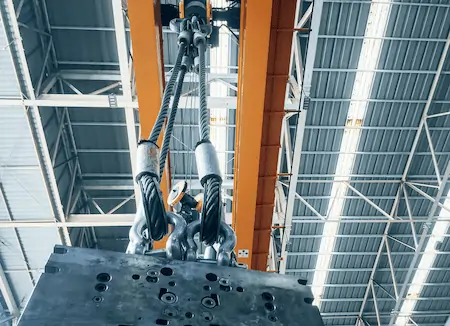 Once you decide the type of winch you are going to buy, the very next considerable factor you should be focusing on is its winching capacity.
And, that's pretty much obvious. The winch capacity usually means how much weight a winch can pull, in simple words- the line pulling rating.
So, this rating is a combination of two things- a winch's mechanical capacity and the drum line's tensile strength. In order to figure out the least amount of line pulling rating, you have to multiply the gross weight of the vehicle by 1.5.
Just to put into perspective, if your vehicle's weight is 6000 lbs. then you should pick up a winch that has a pulling capacity of 10000 lbs.
If you are still confused, just simply remember one thing that it's always recommended to go for a winch with a higher capacity of winching.
The more the capacity is, the better service you can expect from it. However, higher capacity eventually means, the winch will come with a larger line spool and a bigger motor.
However, other than these two traditional types, there are some specific types available as well, such as capstan winches, hands winches, portable winches, chainsaw winches, boat trailer winches, etc.
#3. Winch Motors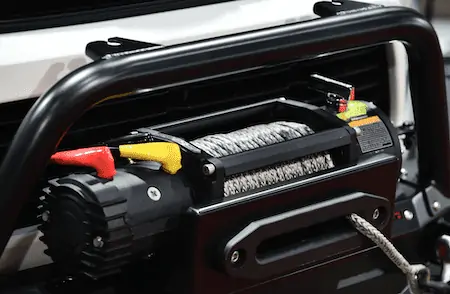 Now that you know what type of winch you want and the highest capacity you require, the next thing that you should consider reviewing is its motor type.
Electric winches usually come with 2 types of motors: Series wound motors and permanent magnet motors. Series wound motors use field coils so that they can create a magnetic field. This type of motor is pretty expensive, hence powerful.
Especially for those who need winching in cold weather or for heavy-duty purposes, a series-wound motor is recommended for them. On the other hand, if you are looking for a medium to light winching support, then a permanent magnet motor should be your pick.
They are cheaper than their other counterpart and less efficient in terms of heat tolerance. If the environment is extremely cold while winching with this motor, then it may lose its power.
#4. Winching Ropes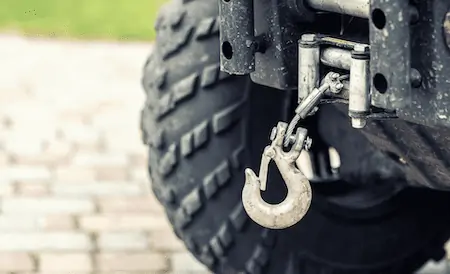 When it comes to picking up the rope type, there are basically two options available- steel cable and synthetic. Synthetic ropes are lighter, yet stronger, flexible, and easier to handle than their steel cable counterpart.
They are the best choice in terms of trail winches and recovery tasks. But the problem with synthetic ropes is, they are vulnerable to chemicals, UV exposure, abrasion, heat, and chemicals.
However, they are pricier than steel cable ropes as well. But when you talk about steel cable ropes, they are the best choice for winching in extreme abrasive terrains.
This type of rope is for those who are looking for something durable, long-lasting, and easily maintainable to winch around off-road places, like full of rocks and mud sand areas.
Then again, steel cable ropes have some limitations like they will corrode, fray, and even break sometimes. And to avoid hands friction, you need to wear hand gloves while winching with a steel cable.
#5. Gearing Options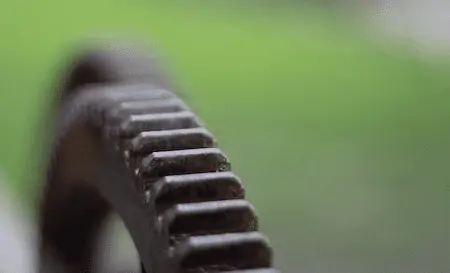 In most cases, you will find out 3 gearing options in winches- worm gear, spun gear, and planetary gear.
Planetary Gears
Planetary gears are the widely used version of winching drivetrain. Coming with some exciting features like compact size, low weight, budget-friendliness, this gearing option is mostly chosen over other options.
On top of that, in terms of amp draw and drivetrain friction, this gear has a moderate position in between spun and worm gears.
Spun Gears
Spun gears are mostly known for their cost-effective feature. They can offer you up to 75% power transfer with efficiency.
But, there are very few spun gearing winches available on the market. And, one of them is Warn 8274-50 with legendary performance.
Worm Gears
The worm gearing option is not as popular as the other two options. They have less power than planetary gears and also they are slower than the other two counterparts.
So, it's better to pick up a winch with planetary gear for an excellent performance.
#6. Remote Control
We have already talked about one of the crucial benefits of an electric winch where you get the advantage of using a winch through remote control.
This allows you to take a safe distance from your vehicle and winching area and then operate the winching direction through the remote.
There are two types of remotes available: cordless and corded. If you are buying an electric winch, make sure it has remote control feature and it's more recommended if the remote control system is wireless.
#7. Mounting Options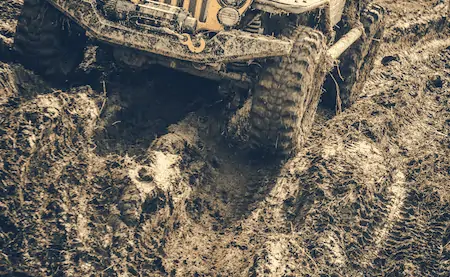 Now, mounting location is something that you need to also consider as one of the important factors. Before you select the right winch for you, make sure you have decided the way to mount your winch to your vehicle's rig.
You can mount your winch in 3 different ways. Those 3 systems are Multi mount, Bumper mount, and Winch bumper.
Bumper mounts are the easiest one you can try having for your vehicle (For example, Toyota Tacoma winch). Coming with a great level of versatility, this mounting system is simply easy to install.
Compared to bumper mounts, multi-mounts are a more complex system. Due to their mounting point, they are less durable.
Now, the next system is the winch bumper system which is getting popular day by day among off-road enthusiasts. This one looks like one of the parts of a vehicle, unlike the other two options.
#8. Right Suspension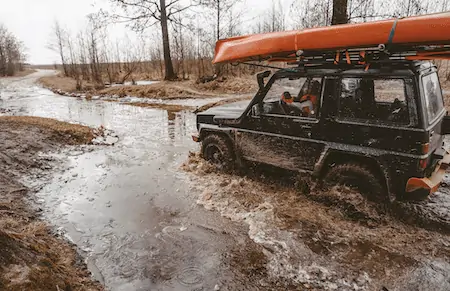 Another important factor you should consider while picking up your winch is the weight of your vehicle's front end.
You shouldn't spend your bucks on a heavy winch if your vehicle doesn't have enough suspension to support that, as there will be an extra load to carry. In terms of synthetic rope, your vehicle's front end will be adding extra 55-65 lbs. in the process.
On the other hand, adding a steel cable will increase more 20-35 lbs. of weight to your front end. This can heavily impact the rig handling and front suspension.
#9. Cable Length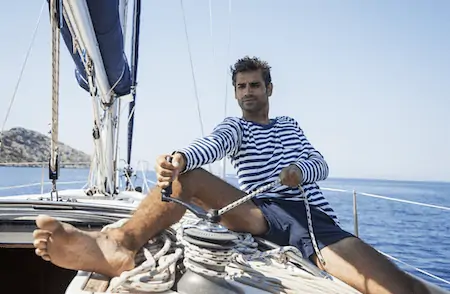 Cable length is something you can't ignore, even if you want to. Most of the winches come with cables that are 80-100 ft. long on average. It's not going to be a wise decision to choose a cable that is either too long or too short in length.
Rather, you should go for something moderate that can meet your winching distance need and doesn't feel like a burden at the same time.
#10. Waterproofing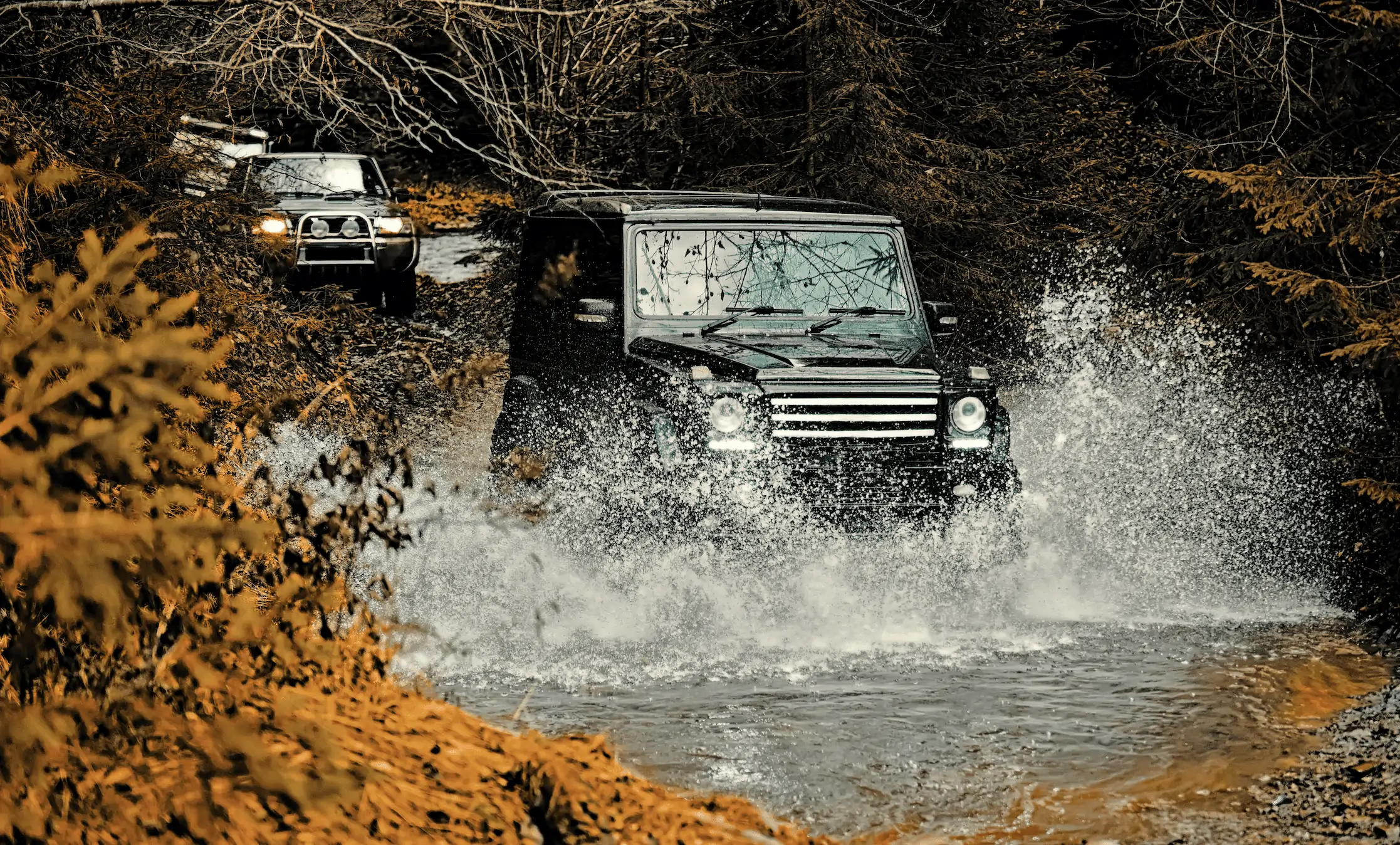 Winching is not about just simply press the button and it's done type of task. It can get really harsh and messy depending on the situation sometimes.
You may come across a lot of harsh materials in the process. So, it's recommended to go for a winch that has been manufactured by using sealed motor housing or a rated waterproof mechanism.
#11. Integrated or Non-integrated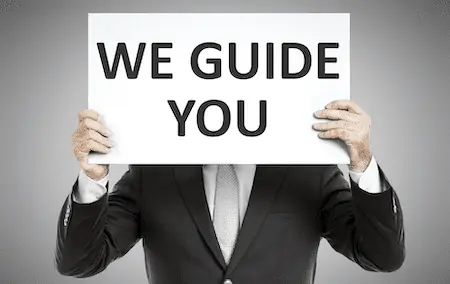 This is also an important question that you need to figure out the answer to it. Should you go for an integrated winch or a non-integrated one?
Well, the answer depends on certain factors. Integrated winches are typically bigger in size due to their solenoid control box, being a part of it.
In most cases, they don't fit aftermarket bumpers until and unless it's bulky enough. But the good news is, they tend to provide better waterproofing service.
On the other hand, it's easier to fit most of the non-integrated winches due to their versatility. As they come with a separate solenoid box which is mostly located over the bumper.
You can also mount this type of winch on the front end of your vehicle through remote control. However, some people even set the box inside the compartment of the vehicle's engine so that they can save some space.
So, if you have any plan to go for an aftermarket bumper, then a non-integrated winch would be your best bet.
#12. Budget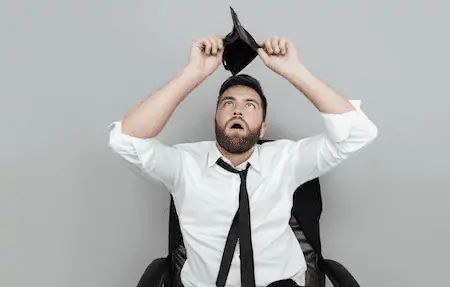 So, we have talked about almost all the most necessary factors you need to consider before buying a winch except one thing- your budget.
Depending on the performance, and service quality, there are enormous options available on the market with different price ranges.
This range can vary from just a hundred dollars to even a thousand dollars. Most of the manufacturers try their best to come up with winches that can meet your funds and also the winching needs at the same time.
Sometimes the price goes high when there are some exceptional features, function ability, and durable construction present.
If you have a tight budget you can exclude some components like aluminum fairleads, synthetic cable, and winch thimbles, etc. for a future purchase, as they are upgrading options, not the basics.
But if you have no issues with the budget, then definitely you should go for the excellent ones.
#13. Winch Brands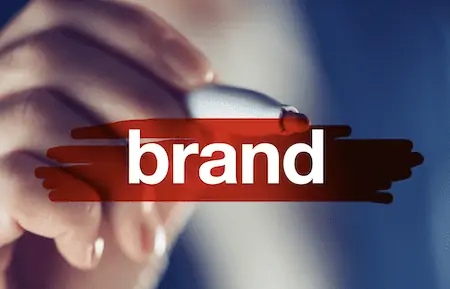 The market is not that small as some of you may think. But again, in this huge market of winch brands, several brands are there that are continuously providing quality winches for different ranges of customers.
Some famous names are:
Superwinch
X-bull
Engo
Mile Marker
Speedmaster
Badland
SuperATV
Viper Winch,
Tuffstuff
Rough Country
Ironton,
Zeak Winch, etc.
Among all these brands, Smittybilt and Warn are the most popular ones people rely on to invest their valuable bucks in their products.
Conclusion
So, throughout the whole discussion, we tried our best to give you a complete compact idea of what a Winch buying guide should look like.
Don't spend your valuable bucks on a random winch that doesn't even fulfill your requirements.
Before you make your final decision, consider all these important factors and pick up the right one with confidence.