All-terrain vehicles (ATVs) are as exciting as they come. With their big wheels and strong frame, the last thing on your mind as you ride these is safety.
However, injuries from ATVs can be fatal, and many of them often lead to serious complications. ATVs injuries include paralysis, brain trauma, broken bones—just to mention a few.
Furthermore, these injuries could take their toll on your mental health, besides affecting your physical health.
8 Steps to Take for All-Terrain Vehicle Injuries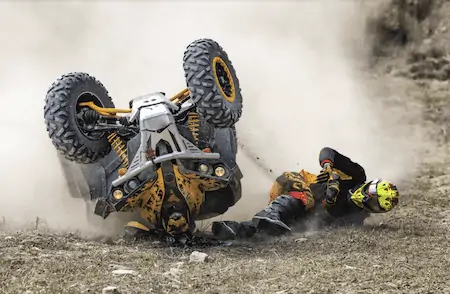 It is important to seek help, both in the healing process and legal process to ease your burden. Here's a guide to follow when you sustain ATV injuries:
Report The Incident To The Relevant Authority
This is the first action you should take. You are to report to a law enforcement officer. The officer will take statements from you, the other party, and any witnesses.
The officer will also assess the accident site. Without this, the other party might refute what happened during the accident. Doing this protects you from a 'he said she said' situation when it comes to claims.
Some states like Florida require you to give notice to the relevant officer. This applies when the accident results in death or causes injuries that require medical attention.
You are also to fill a form that should be submitted to the police department. This has to be done within 10 days of accident occurrence.
Part of the police report includes witnesses' names. However, getting their contacts and addresses is often neglected. If you're in a position to talk, get the witnesses' contacts. This will help you in case evidence and witnesses are needed for your claim.
Inform Your Insurance Provider
This is a basic step and all you need to do is inform them of the accident occurrence. This will allow them to start investigating the accident.
Refrain from providing more details about the accident beyond what you're required to provide. If they probe for more, tell them you have to speak to your lawyer first.
You should seek medical treatment as soon as possible. Besides ensuring you're well, this protects your claim during settlement discussions and compensation trials.
For instance, an insurance company could say that you sustained the injuries after the accident occurred.
Contact your lawyer and inform them of the incident. Give them all the details regarding the accident. At this point, they will tell you if a personal injury claim is possible.
If you have no lawyer, seek help from one who has experience dealing with ATV personal injury claims. If you live in Florida, Fasig | Brooks can help you process your claim.
With regard to compensation, a lot may arise. Questions will be asked and accusations will be made. One of the major questions will be if you were abiding by traffic laws at the time the accident occurred.
Even if your answer is no, your lawyer can help you prove that other factors led to the accident occurring. For instance, your ATV may have malfunctioned while you were using it.
You can blame this on the ATV's manufacturer. If your ATV was rented, the owner could be blamed if their ATV was not well maintained. This is why you need to involve your lawyer.
Your lawyer also ensures you get the most out of compensation unlike going through this with your insurance company. The insurance company will never have your best interest at heart.
Remember they're businesses, and they don't want to pay too much compensation to you or the other party involved.
Your lawyer will also guide you on what to say to what party. This way, you'll avoid contradicting yourself or divulging too much information.
Give All The Injury Details
Inform your doctor of everything you are feeling, including a headache. It might seem negligible at the moment but its situation may change with time. If the symptom is not in the initial report, it will be disregarded.
Ask your doctor to run all the necessary tests to check the state of your health. Keep note of all the injuries suffered as described by your doctor. This will help assess the extent of your injuries as a result of the accident.
Keep Your Medical Records
Write down the details of the accident as you remember them. Include all the injuries you sustained, the doctor's reports, any extra costs incurred, any activity the injuries may have stopped you from the undertaking, and any inconveniences to your family or work as a result of the injuries.
In case a lawsuit is filed, it can take time to be finalized. With everything written down, no detail will be forgotten. This way, even if the court case appears before a judge two years down the line, you'll still have the details.
Follow All Doctor's Instructions
You should follow all the doctor's instructions regarding taking medication. If you need to go for therapy, attend them.
This way, your insurance company won't claim you were responsible for the decline of your health through your failure to follow the doctor's instructions. They'll most likely argue you weren't as injured as you claimed in the beginning.
Prevention of ATVs' injuries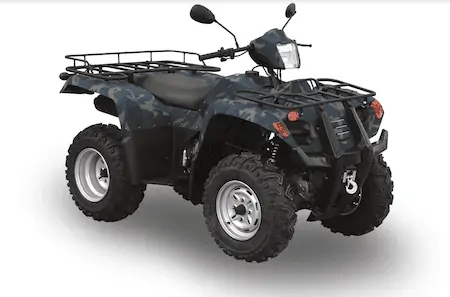 ATVs can cause serious injuries that can affect your life for a lifetime. You need to take precautions for yourself and those around you when you're using them.
Follow the guidelines within your state regarding their use. If required to put on safety helmets, do so. If you're not allowed to drive ATVs on paved roads, don't.
Following these simple instructions could prevent a lot of deaths and life-changing injuries. You can acquire a winch for your ATV for extra precaution. This is useful when your ATV or your friends gets stuck in the mud. After all, better safe than sorry!
Conclusion
All the measures above will ensure you cover all the legal loopholes when you're seeking compensation for your ATV injuries.
This way, the other party won't find fault in your actions following the injury. It will also ensure you're fairly compensated for your injuries.