If you enjoy off-road trips, leasing a pickup truck is ideal.
Besides being practical for family use, these vehicles are excellent for taking adventures, making them a perfect choice when planning to tour an area with unfavorable land terrain.
In addition, trucks come installed with the latest technology and luxury and high-end materials.
However, truck sales have slumped, forcing manufacturers to lease vehicles instead.
With that said, you shouldn't rush into taking a truck lease deal without first examining it to confirm that it's an ideal fit.
This way, you'll be able to determine whether the lease deals have mileage limitations and expiration dates.
Here's a guide outlining the best lease deals to check out for off-road trips to ease this for you.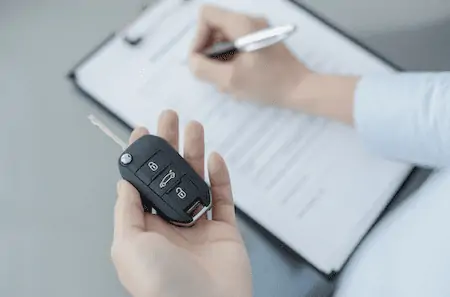 5 Best Truck Lease Deals
#1. 2021 Ford F-150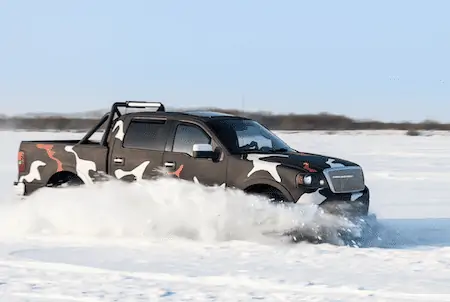 The 2021 Ford F-150 is available in great auto deals and is one that you must consider when searching for a reliable pickup truck.
After all, it hasn't managed to be the best seller by luck, a feat it's managed to garner due to its numerous exhilarating features.
Thus, the 2021 Ford F-150 should be on top of your list, especially when searching for a truck that boasts unbeatable off-roading capabilities.
In addition, this vehicle features a vast, practical cabin that provides you with more than enough space to store all your everyday items and other accessories.
This pickup truck comes standard with numerous exciting features such as a simple to use and intuitive SYNC 4 infotainment system with a WIFI hotspot, Android Auto, and Apple CarPlay.
In addition, it boasts excellent hailing and towing capabilities with this ideal when taking off-road trips.
This car can seamlessly achieve this thanks to its 2.7L twin-turbo V6 EcoBoost engine that produces 325-horsepower.
The manufacturer's suggested retail price (MSRP) for the 2021 Ford-150 is USD$40,850.
But when getting it on a lease, you'll need to place a down payment of USD$5,170 and consequently make monthly payments of around USD$459 for 36 months.
#2. 2022 Honda Ridgeline
Another excellent truck lease deal you need to check out is the 2022 Honda Ridgeline.
The lease deal of this truck with an MSRP of 38,115 is USD$399 each month for 36 months, in addition to the initial USD$3,899 down payment for the lease offer.
This truck has an all-wheel-drive system make it a more than decent option when touring across rough terrain.
Other features to enjoy should you choose to lease the 2022 Honda Ridgeline include:
An 8-inch touchscreen infotainment system

A moon roof

Leather-covered steering wheel

A power-sliding rear window

Heated, power-adjustable, and leather-trimmed front seats
A standout feature of this truck is a versatile bed located underneath the floor that provides you with additional storage space.
It also has a dual-mode tailgate, and this, alongside the many other features, makes the 2022 Honda Ridgeline deliver an optimal driving experience regardless of how bad the terrain gets.
#3. 2021 Jeep Gladiator
Do you want a pickup truck that stands out from the rest of the pack? If so, you need to get the 2021 Jeep Gladiator, which exhibits an incredible aesthetic charm besides its impressive off-roading ability.
If interested in leasing this truck with an MSRP of USD$36,140, you need to place a down payment of USD$3,995 and subsequently a monthly fee of USD$304 for 36 months.
The 2021 Jeep Gladiator's superb off-roading capability thanks to its 285-horsepower engine.
It also capably delivers this because it comes standard with a six-speed manual transmission that provides power to all its four-wheel-drive systems and a 285-horsepower V6 engine.
This truck is also available in an automatic transmission and a Sport S trim.
In addition, you can get one with a diesel engine which usually produces more torque, unlike gasoline engines of identical size, which is perfect for low-speed rock-climbing.
This truck incorporates lots of features, some of which are unique to it alone, and this includes a retractable roof, a fold-down windshield, and removable doors. Besides these, other standard features to know of are:
Heated side mirrors

Power locks and doors

Automatic climate control

17-inch alloy wheels

7-inch touchscreen infotainment system with Android Auto and Apple CarPlay

Body-colored fenders
With that said, you should be ready to pay a hefty lease deal if you want the 2021 Jeep Gladiator because it's usually more expensive than some of its closest rivals.
#4. 2021 RAM 1500
The 2021 RAM 1500 has a refined cabin that makes it one of the most luxurious trucks on the market.
And with an MSRP of USD$42,300, you'll be required first to pay a down payment of USD$3,799. After that, you can proceed with the monthly costs of USD$319 each month for 36 months.
Besides being comfortable, this truck with its 3.6-liter V6 engine averaging 24 miles per gallon (mpg) on the highway and 19 mpg while driving in the city.
It also features an eTorque mild-hybrid system and produces 305 horsepower.
Therefore, this pickup truck can easily navigate even the most challenging terrain thanks to its considerable power. The 2021 RAM 1500 also bears other features of great value, and this includes:
In-floor storage compartments

Fog lights

18-inch aluminum wheels

Chrome front-and-rear bumpers

Upgraded interior upholstery
The combination of these features, together with the excellent driving experience, makes leasing this 2021 RAM 1500 a wise investment.
#5. 2021 Nissan Titan
Last but not least in this list of the best truck lease deals is the 2021 Nissan Titan. With a value of USD$44,910, this truck has a lease deal of USD$399 per month for 36 months after paying the initial down payment of USD$4,349.
The standard model has a 5.6-liter V8 engine that produces 400 horsepower, ensuring you always have the power to maneuver through rough terrains. It also incorporates driver assistance features such as:
Pedestrian detection

Lane departure warning

Driver drowsiness monitoring

Reverse and forward automatic emergency braking

Forward collision warning
The 2021 Nissan Titan is also available in an S trim that has an 8-inch touch screen infotainment system with Android Auto and Apple CarPlay, as well as a four-wheel-drive system.
Takeaway
It would be best if you don't rush into taking a lease despite its easy access but instead need to do an exhaustive search.
Doing this is necessary to help you identify the best truck lease deal according to your needs.
Fortunately, this in-depth guide has provided you with insights on the go-to truck lease deals to consider best-suited when going for off-road trips.