Suppose you are engaged in a business that involves some mode of transport. In that case, you will need to procure vehicles in the foreseeable future.
Whether you are just starting or want to upgrade or expand your fleet, it's good to know your options. Buying a bus is a significant investment and must be well planned and implemented.
Buses are very useful vehicles. They can carry a large number of passengers and a lot of luggage.
According to their multiple purposes, their price is not small, even for used vehicles. So, if you are in a dilemma about whether to buy new or used multi-wheelers, you should weigh all pros and cons.
Used vehicles can be a good option if you're on a tight budget. But, used buses can have hidden defects, and you don't want to pay for costly repairs.
For this reason, it's crucial to compare vehicles, prices, and warranties from several reputable dealers in Canada. This way, you'll be able to identify good deals.
Which Bus You Need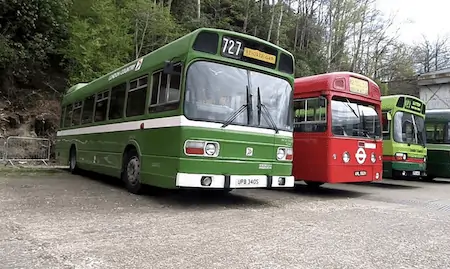 Buying new vehicles from reputable sellers like http://thebuscentre.com is always a good move, but not everyone can afford that. It's possible to get reasonable loan offers at a local dealership. Still, this process can last long and includes certain risks. And there's a chance that you won't get approval.
Before committing to a single dealer, you must know the type of vehicle you want. Think about who and what you are going to transport and where. That will determine the size of the vehicle, its features, but also your budget for the purchase.
For example, full-size buses can fit more amenities and are an excellent option for long-distance travel. They have more room and are often more versatile in floor plans.
But if you plan on going green, you'll look for smaller, hybrid buses. These vehicles are handy for city rides and short distances. More info on available bus types is on this source.
Used vehicles are cheaper than new ones, but they have a shorter warranty, fewer features, and possibly some hidden faults. On the other hand, new buses are modern multi-wheelers, equipped by the latest standards. But do you really need all those features?
Check Dealer's Reputation
When you finally determine the type of vehicle you need, start looking for dealers who have them on offer.
Try to find local dealerships, as you can always visit them and schedule a test drive. But don't turn down some remote dealerships. You can easily find them online and check their offers and purchase conditions.
Whether you opt for a local or remote dealer, you must check their reputation and reliability. Used buses in good conditions are hard to find, and you don't want to be fooled.
So, try to find some reviews on particular dealerships in Canada and see what experiences previous buyers had. Doing your research will help you get the most out of your investment.
Visit several websites where bus dealerships are listed. Certified dealers are usually members of some niche organizations and bodies.
You'll find emblems on the dealerships' websites. Also, see whether previous buyers have had some troubles with vehicles bought at particular dealerships in Canada and how their maintenance programs work.
Financing Options
Buying a used or new bus is a matter of budget and financing options you have at your disposal. Many dealerships offer different financing methods to help you buy a vehicle.
So, you can get a loan, buyback guarantee, or service agreement. Besides, you can make payments that you can easily amortize over time.
These deals are something your accountant can do if you meet all requirements. But make sure you shop around, as different dealerships might have different loan fees and lending terms. Also, you can always try to negotiate the bus price.
Maintenance and Repair Services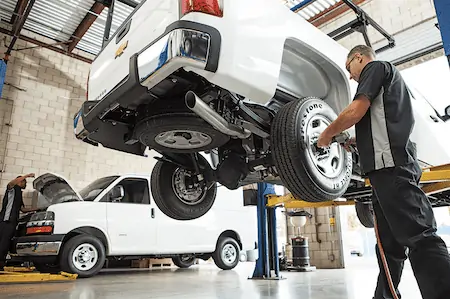 A bus is a major investment, so you need to buy them at reputable dealerships that offer maintenance and repairs. Trusted dealers in Canada can provide the service, vehicle parts, and expertise you need.
Look for dealerships with facilities where you can get complete preventative maintenance and repair work. That includes warranty repairs, as well as installation services. It's a sure sign that a seller does its best to provide you with quality, reliable, and safe vehicles.
Do Dealers Offer Warranty?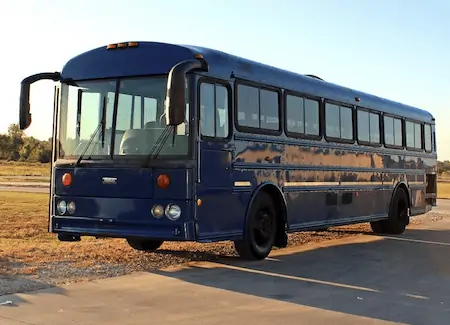 There are many factors to consider when buying a bus, as that's a significant purchase. But something you shouldn't miss is inquiring about guaranteed performance.
New commercial vehicles come with a manufacturer's warranty. But used buses can have warranties, too. It covers the entire vehicle, not just the tires. This parameter is more important than their mileage or a perfect paint finish.
A warranty on a used bus is a better guarantee of roadworthiness than any other factor. The assurance that a dealer provides is well worth the price difference.
Of course, some bus dealers won't perform repairs on your vehicle even under warranty. But they can help you understand the warranty process and recommend local service providers and parts suppliers.
While most used vehicles are sold with a limited warranty, reputable dealers can extend this coverage to protect your investment. However, extended warranties are often more expensive than original ones.
So, always check the warranty's terms and conditions before extending it. That will ensure you have peace of mind in a breakdown.
Customer Service
Whether you buy a new or used bus, it will be a significant expense. Besides warranty, you'll need some assurance for years to come to protect your investment.
Reputable dealers strive to have good business relationships with buyers and provide them with excellent customer service. Unresponsive or irresponsible dealers shouldn't be your choice.
When it comes to big purchases like buying a bus for your fleet, you have to be very careful. You don't want to waste a lot of money on irresponsible, inexperienced, or fickle dealers. So take some time to research dealerships in Canada and choose the best.