The demand for used pickups is very big. This is for both diesel and gas engines. In fact, some experts estimate the market for used pick-up trucks to be thrice bigger that of a new truck market.
Ford trucks are among the most popular truck brands in the United States. But what if you cannot afford to buy a new pickup, going for used ones would be a perfect idea.
Whether you just want to take advantage of the depreciation or you cannot pay for a new truck, if you are on the hunt for used ford trucks, there are practically millions of them to choose from around the nation.
To be sure that you are not getting into nasty surprises, be sure to observe the tips below.
Pay Attention to Diesel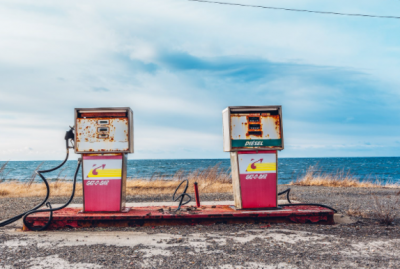 According to research, diesel pickups cost more to maintain than their gas models. Therefore, you may want to pay closer attention to the diesel engine before you buy. This is especially when the mileage readings are anything above 60,000 miles.
Contaminated coolants are often a sign that the oil cooler or head gasket has issues. These can cost you so much to repair.
For a detailed review of the engine's condition, consider bringing a mechanic with you. Make sure all issues with the engine are cleared before you purchase.
Warranty
You may want to find out whether the smog system components and drivetrain are still under warranty. Compare the mileage with the drivetrain of the truck.
Do not to check the status of the federal emission warranty. It covers some of the pickups for up to eight years. Buying a used truck with an out of warranty engine from a dealer is more painful.
A competent used truck company will give you a limited warranty after their mechanics have inspected the vehicle.
No DPF Deletes
Some of the owners of diesel cars are notorious for getting rid of EGR cooler, muffler, particulate filter as well blocking EGR valve for more power.
While those deletes will add more power to the truck, it is also against the federal smog laws. In most of the counties and states, those parts have to be replaced before the pickup is licensed or sold.
You do not want to incur thousands of dollars replacing removed smog components.  Ensure your used truck dealer includes the deleted parts before you sign the deal.
Test Drive
Just as you would do with any vehicle, you may want to consider taking the used ford trucks you are eyeing for a test drive. It does not matter that you saw the truck online, ensure you take time and inspect it in person.
You do not need the whole day to do this. Twenty minutes should be enough to tell you whether the vehicle has any noticeable suspension, drivetrain and steering issues.
Essentially, ford trucks are trusted nationwide for their great performance, durability and more functionality. This should tell you that it is very easy to be ripped off especially if it is your first time. Therefore, consider buying from a legitimately used car dealer to avoid rip-offs.