Michelin Stealth Hybrid Wiper Blades is a revolutionary wiper blade that is designed especially for winter but you can use it all year round without any problem.
What Makes It Different?
The smart flex technology.
Michelin Stealth Hybrid Wiper Blade is not a common hybrid wiper blade. It has all the features of traditional, beam and hybrid wiper blades. The design distributes the pressure through the entire frame which helps to clean the windshield without any flaws.
Major Features of Michelin Stealth Hybrid Wiper Blades
Adapts to the windshield curve nicely

All weather performance

Clears rain, snow and ice perfectly

Can perform over 50k cycles

Smart cover protects the blade from debris(leaf, dust)

Easy to install

Fits almost any car

Money friendly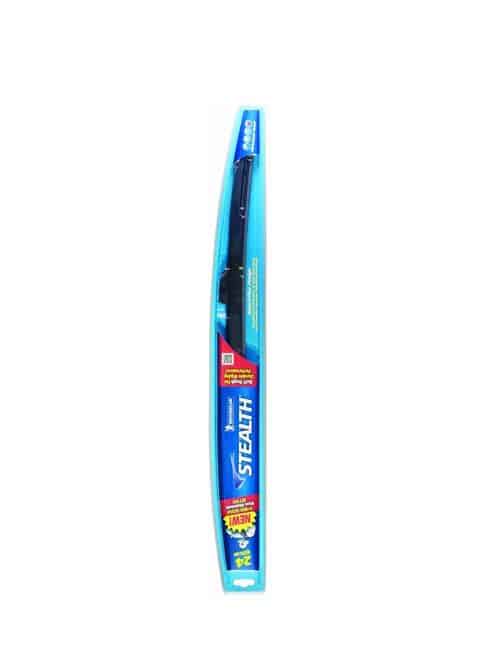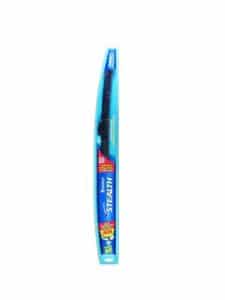 Now, we are going to review details of the product.
Weather and Performance
Michelin Stealth Wiper Blade is an all season product. However, it has special features to work in heavy rain and snow. The protective cover gives the blade complete protection from clogging during icefall.
As the blade can create good contact with the windshield, it can clean the rainwater without creating any gap.
The material quality is superior and the rubber of the blade doesn't become harden during the summer heat.
Durability and Protection
The manufacturer of the product claims that it lasts over 50k cycles. However, our test says that it lasts about 65k cycles. So, there is no double about the durability.
The wiper blade is protected with a special soft cover. Hence, rain, ice or any debris can't create any blockage on its path. The cover can also absorb any outside hit and protects the blade.
Quietness
As of now, the product is quite good, right? But if you consider the quietness then you will find that it is above average but nothing special. It can work quietly but there are other wiper blades in the market which are better than this. But, consider the other features; we can neglect this bad side.
Installation Process
The installation process is really very simple. You don't need to go to any garage to do this. It takes only a few seconds to set up the blade. It has 10 different sizes and you can choose according to your need. It has EZ Lok connector which is simple to lock with the main holder of the car.
Product Warranty
This product comes with only parts warranty. If there is any manufacturing defect, you will get a refund or a new product. The warranty lasts for 1 year, so you have quite long time to check your blade.
Conclusion
Michelin Hybrid Wiper Blade is an outstanding product within its price range. We are really pleased with the performance of this product. You can try it without any hesitation.