Every car owner must have the best jack stands. There are multiple uses of this for mechanics but it is equally important for car owners. Stands give support to keep a car raised. This gives a safety and fixed support. This safety cannot be provided by the car jacks.
Bottle jack cannot hold weight up for a long time. It is designed for a short period of time usages. Jack stand can provide extra security to the floor jack. Accidents can happen anytime while working under your car and a stand can give the safety.
While choosing a suitable vehicle stand you must keep two things in mind. The payload of the stand and the height it can raise the car. Always buy a set of two stands for added safety. There are lots of products in the market and among them, we have found these 7 as the best for consumers.
Our Top 7 Car Jack Stands List
Top 1: Torin 6 Ton Big Red Steel Jack Stands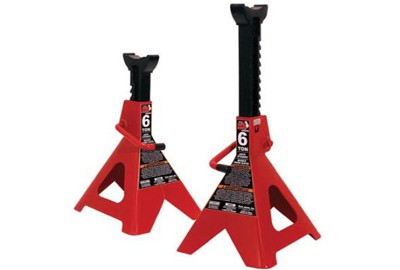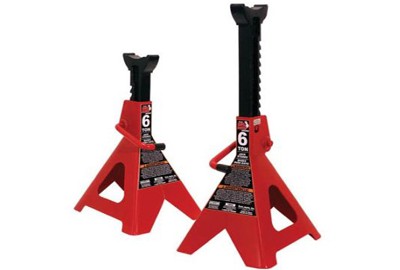 Torin is a well-known company. They produce the best stands for cars. This is made of pure steel and comes with safety lock. The high-quality steel gives it long lasting service life. You can work beneath the car without any risk if you have this.
We choose this product as the best in the market because of many reasons. This is suitable for any kind of vehicles and the safety features are outstanding. There is double lock safety pin to ensure your security under the vehicles. The price is good and you can use this for cars, SUVs and small tracks.
Pros:
ASME PALD standards.
Large saddle to ensure better contact with the support.
High-quality steel.
Proper load.
Double lock security system.
Cons:
Rust will get in it quickly.
Some people say the second lock sometimes doesn't work properly.
Top 2: Hein-Werner HW93506 6 Ton Jack Stands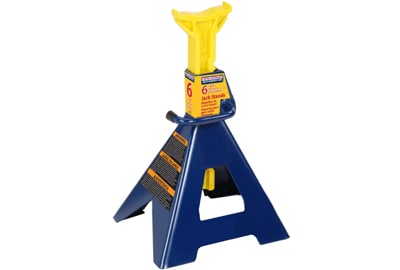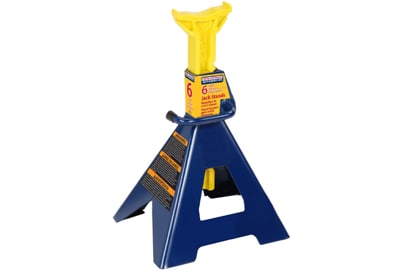 Hein-Werner is our second pick. There is not much difference in our top two picks. We only choose this as second for its price. This company is also known for their quality products. They justify to their fame this time also.
This product is made of quality steel. And the formed steel adds more safety. The weight is properly distributed. That makes it more stable and you can work under it without any risk. The size of the stand is standard and has a dual purpose handle. You can use it for both carry and saddle release.
Pros:
Long lasting.
Made of pure steel.
6 tons capacity.
Can lift up to 20 ¾ inches.
Base size is proper for balance.
Assemble in the USA.
Cons:
The color of the stand wears off quickly.
High price.
Top 3: Torin Big Red Aluminum Jack Stands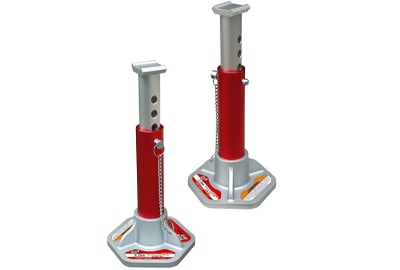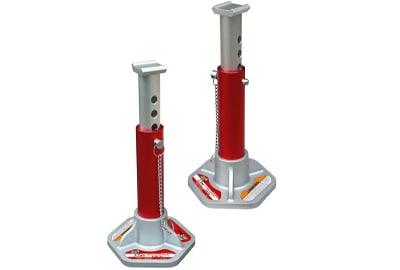 This is our third pick. This is also from Torin Company. This product is made of aluminum. It is very compact in design. Have five pin holes to adjust the height. This also gives it more security. It can lift up from 11 to 15 inches.
The compact design makes it look small in size. But it is a heavy duty stand and can pick up easily up to six tons. They come in a pack of two. The aluminum makes it lightweight. Easy to use and very safe as the pin is very big and strong.
Pros:
Easy to use.
Lightweight.
Made of aluminum.
Lift up to 15 inches.
Small in size.
Strong Body.
Cons:
The base is not wide enough.
Some complain that it lifts up to 14 inches, not 15 inches.
4: Powerbuilt 620471 Unijack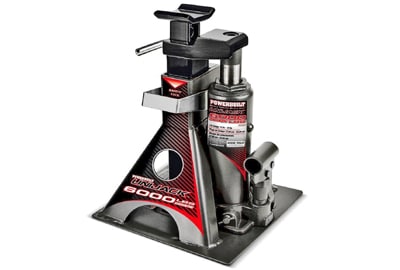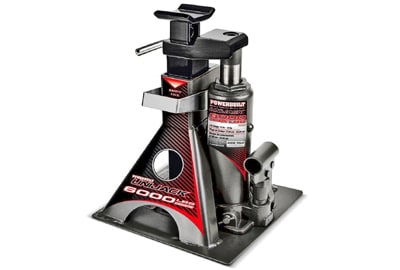 Powerbulit is one of the most dependable car tool companies. This is made of quality materials. This product is two in one product. This is a hydraulic bottle jack and jack stand. So, you are getting two things is a price of one. The best deal for a consumer with a tight budget.
The design of the stand is a body on frame and made of steel. Double bar locks to give the desired safety and also the height. It has the capacity of raising 3 tons vehicle and it can lift the car up to 21 inches. This also maintains "exceed tools standard".
Pros:
Maintain "Exceed tools standard".
Quality
Two in one product.
Double lock for safety.
3 tons weight-lifting capacity.
11 to 21 inches raising and holding
Cons:
Not easy to pump up.
Rarely it Leaks.
Some people have an issue with the height.
5: Torin 3 Ton Red Steel Jack Stands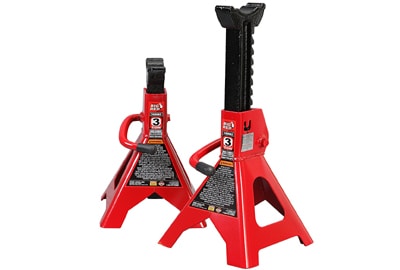 Again Torin's product, but this one is made for light vehicles. Not for heavy vehicles. It is perfect for Sadden and SUV. It has double lock pawl and there is an extra pin like a tooth to give extra security.
It can pick up to 3 tons of weight. It can lift vehicles from 11 inches to 17 inches. It is long lasting and made of pure steel. Its price is also reasonable.
Pros:
Long lasting.
Extra safety pins.
Double lock pawl.
Can rise up the car to 17 inches.
Reasonable price.
Cons:
Some feel that there should be one more safety pin.
The color wears off from the stand quickly.
6: Performance Tool W41023 6 Ton Heavy Duty Stand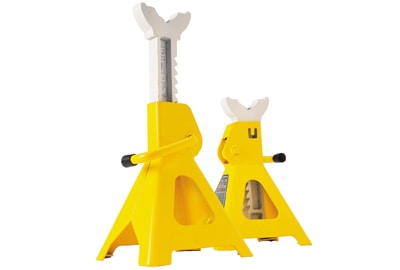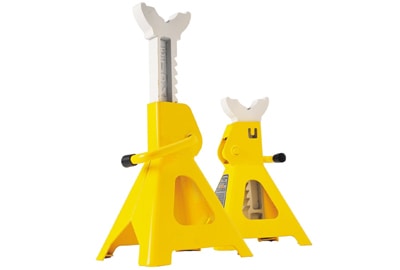 Performance tool is a reputed tool manufactures company. This is their best jack stand and it comes in three different models with a capacity of lifting 2, 3 and 6 tons. This is not only for car use but also for an industrial purpose.
It is made of steel. Its base is wide enough to give proper balance and stability. You can use it in constriction of different things. This is a pack of two stands and you are getting it at a low price. The pure steel frame gives a long service life.
Pros:
Low price.
Long lasting.
Pure steel frame.
Can life from 15 ¼ to 21 ¼ inches.
Good for light track also.
Cons:
No safety pins.
Made in China.
7: Camco Olympian Aluminum Stack Jacks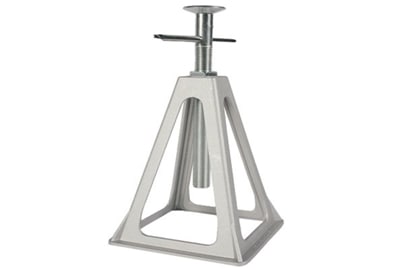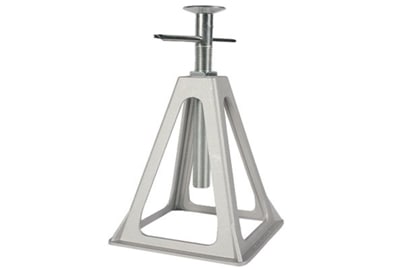 This is a compact car stand made of aluminum. Most of the conventional car stand is made of steel. That also makes the stand heavy. But aluminum is light in weight and for this reason this stand is also light in weight. Compact design makes it small in size.
This product comes in with a pack of two products. The price is pretty low and the customer review is good. The product is long lasting. Though it is small in size, it is a heavy duty stand.
Pros:
Cast aluminum.
Low price.
Lightweight.
Heavy duty.
Long lasting
Compact design and small in size.
Cons:
A bit short for some vehicles.
Nuts and pins rusted quickly.
Conclusion
When you work under the car or need to lift the car you use jacks. But jacks cannot take the pressure for a long time. So we need some other supports. The stand can give you this support. Choosing a good stand is very important because this has a connection with both car and your safety. And do not go cheap on your safety.